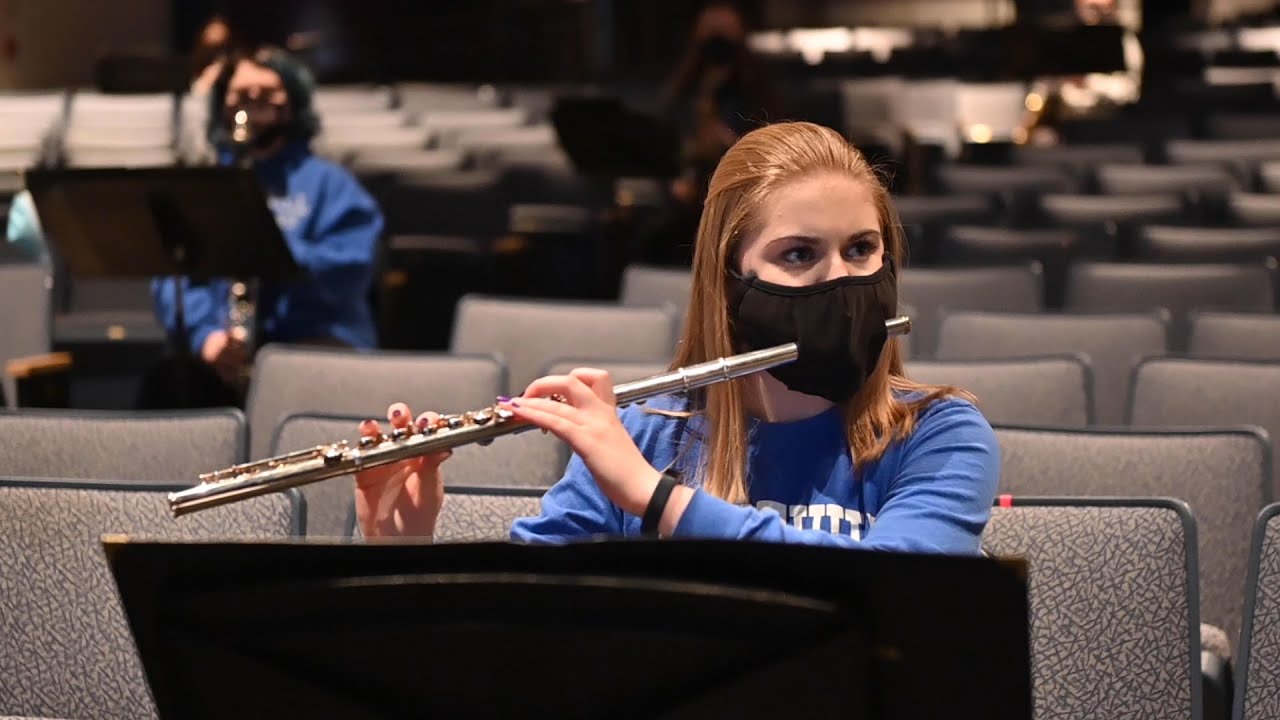 The Covid-19 pandemic caused a lot of change for the music industry, with many artists canceling their concerts and tours. This pandemic affected the music industry in a number of ways.
It is a virulent disease that killed millions. It was known to be one of the most lethal viruses to have ever existed. The effects on the arts were especially devastating because Covid's effects dissuaded many from attending concerts and other performances.
Musicians and performers found themselves canceling gigs at times because of this plague, which would then cause them to lose income as well as fans who had anticipated their concert being canceled. With the pandemic, the music industry is having to rethink how they will produce and distribute music.
How is the Music Industry coping in the Pandemic Period?
The music industry is still going strong despite the pandemic, with a plethora of new artists emerging and existing artists continuing to create. The way that musicians are distributing their music has also changed in response to circumstances.
Musicians are now looking for ways to provide more live performances instead of releasing digital albums. They want their music to be experienced in person and not just in a digital space.
Musicians are also creating all kinds of fundraisers and events where people can come together and enjoy good live entertainment for free or donate some money if they want.
How did Musicians continue performing during the Covid-19 Pandemic?
Streaming platforms helped musicians to generate revenue through the difficult times when the pandemic hit. It also ensured that everyone had access to music and entertainment during the outbreak.
With streaming services like Spotify, Pandora, and Apple Music dominating the market, all music is available in one place for free or with a paid subscription. This enables listeners to find whatever songs they want at any time without having to go through various streaming services or record stores. This easy accessibility has made it difficult for artists who sell physical copies of their work because people can just stream if they want instead of buying it from them directly.
In addition, musicians can now host a virtual concert on YouTube, Twitch, Zoom, etc., where, similar to live shows, people can buy tickets to enjoy the performance. Such prospects have helped artists to sustain themselves during the pandemic. Moreover, while streaming live, the musicians need a whole setup – including a digital audio workstation, audio interface, microphone, and high-speed internet plan similar to Xfinity plans – to make the concert memorable for the audience.
Musicians were among those who got deprived of an opportunity to earn a living due to the pandemic, which led to a lot of speculations about how much they would suffer in terms of loss of revenue. But streaming platforms like Spotify and Apple Music ensured that the public could continue listening to their favorite songs without interruption. This helped musicians earn revenue even during these tough times.
In addition, streaming platforms provided entertainment for people in need who didn't want to miss out on music or any other form of live expression, which helped them get through these difficult days. With the help of internet plans and bundles (for example, the ones found at https://att-bundles.com/wireless/) the music industry has found new wings and it looks like it is here to stay!
Streaming platforms have changed the music industry. They have given musicians a chance to create their brand and even make money if they are popular enough. They allow musicians to upload their work and let the audience stream it whenever they want. They can also share their music with the world by simply streaming it on these platforms. Streamers can now broadcast live performances so that people from all around the world can tune in while they perform. Streaming platforms like Spotify are may be unavailable in certain regions. But it shouldn't matter because musicians can download and install a reputable VPN. Something like NordVPN would work well, because it is fast, reliable, and has 5000+ servers in 59 countries (check nordvpn review for more info). Then connect to a server location that hasn't restricted Spotify. Technological advancements like these are what changed the music industry in a big way.
Streaming has changed people's listening habits, and it's time for the music industry to adapt. Streaming has become the new way of consuming music, and this is not going to change in the future. Artists get paid every time their song gets streamed, so this is a significant change for them as they can now earn more money by doing what they love most – creating music!
Live streaming has improved how musicians promote themselves, as well as how they find out about new artists in other countries.
While COVID-19 has been in shutdown for over a year, it's been particularly hard on artists who rely on live performances or events to make a living.
Despite music seemingly pulling away all the business, a lot of independent performers have found ways to bring their music to their fans. Agora.io and similar live audio streaming tools have become a blessing for these artists during these uncertain times.
Creative musicians and artists have actually seen new avenues for success, thanks to the virus. Streaming platforms have actually been a huge contributor to the music industry in this pandemic period.