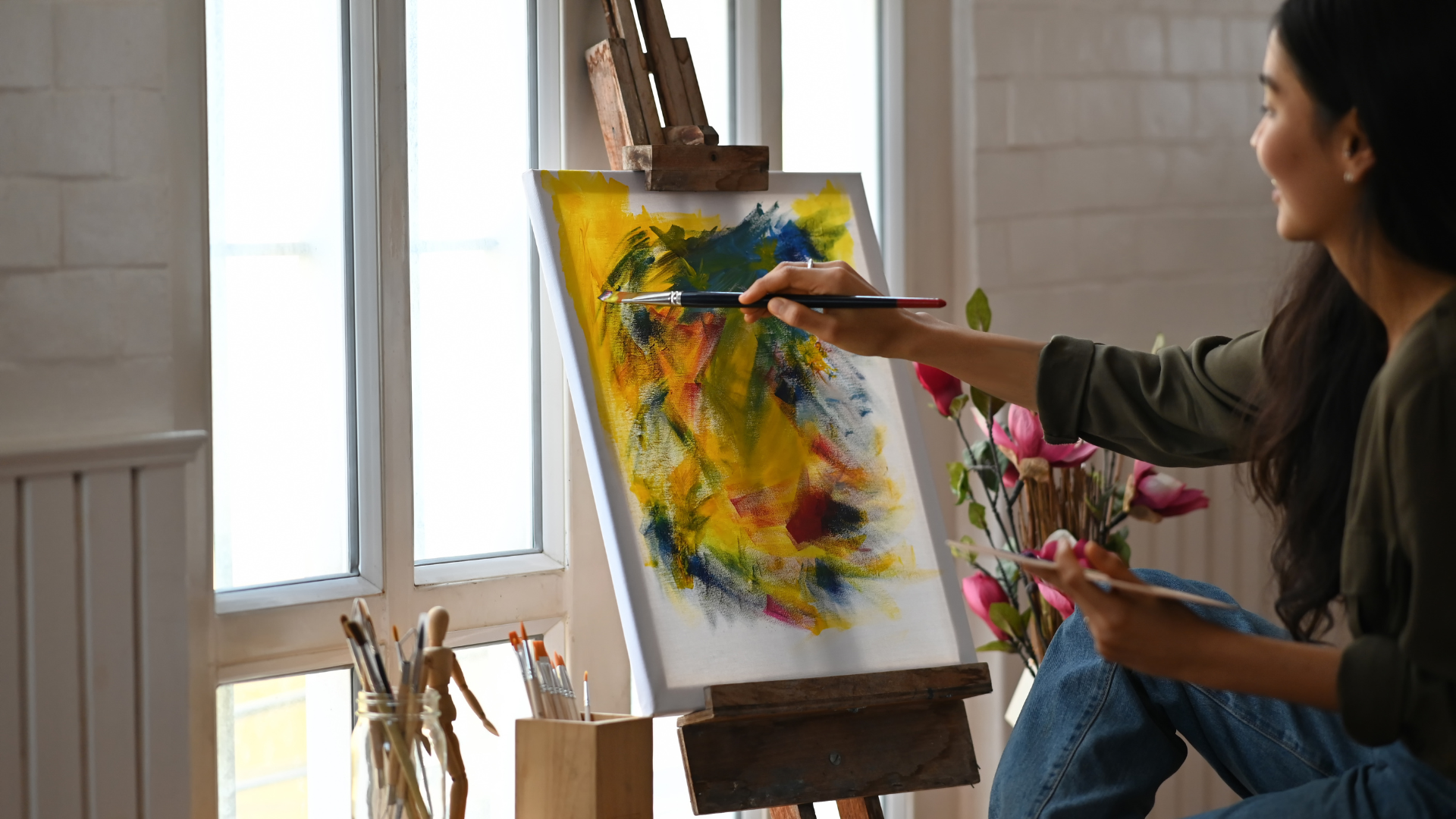 It's not always easy to stay creative, even when you're a professional artist. There are times when you feel stuck in a creative rut, which can be frustrating and disheartening.
The good news is that there are ways to get out of those creative slumps and keep your art looking fresh.
Do you want to know more? If so, then check out these tips that we've put together for you!
Don't Give Up and Stay Positive
As an artist, it's easy to feel like you're not good enough or that your work is never going to be good enough. But it's important to remember that everyone feels this way at some point in their career – even the greats. The most important thing is to never give up.
There will be times when it feels like you're stuck in a rut and you can't see a way out. But if you stay positive and keep working hard, eventually you'll find your breakthrough. It might not happen overnight, but it will happen if you don't give up.
So if you're feeling down about your art, remember to stay positive and keep working hard. Your big break might just be around the corner.
Work on Your Weaknesses
No matter how strong you are as an artist, there will always be areas in which you can improve. It's important to identify your weaknesses and work on them to become a well-rounded creative.
One way to find out where your weaknesses lie is to ask for feedback from other artists or art professionals. Once you know what areas need improvement, you can create a plan for addressing them. You may need to seek out additional training or practice to overcome your weaknesses.
Don't be afraid to experiment and try new things when working on your weaknesses. This is the only way you'll progress and get better at what you do. Be patient with yourself and remember that it takes time and effort to improve as an artist.
Set Goals for Yourself
As an artist, it can be easy to get caught up in the day-to-day grind and lose sight of your overall goals. That's why it's important to set goals for yourself, both short-term and long-term.
Short-term goals could be something like completing a certain number of paintings in a month or entering a contest. Long-term goals might be things like saving up for a new studio space or getting your work shown in a gallery.
If you don't already have one, a studio space could make a world of difference in your motivation levels and could also provide you with inspiration for new ideas. There are several rental services like Tradestars that offer a variety of studio spaces. These can be designed and decorated to your choosing and can serve as a workspace where you can hone your creativity with the focus you need.
No matter what your goals are, make sure to write them down and keep them somewhere visible so you can refer back to them when needed. And don't forget to celebrate each goal you achieve, no matter how small!
Challenge Yourself
Another way to stay creative as an artist is to challenge yourself. This can mean taking on new projects that push you outside of your comfort zone. It's important to keep pushing yourself creatively, as it's easy to get complacent and fall into a rut.
One way to challenge yourself is to take on new projects. This can be anything from trying a new medium to tackling a subject matter that you've never explored before. It's important to push yourself creatively, as it's easy to get complacent and fall into a rut.
Another way to challenge yourself is to set goals that are slightly out of reach. This can help you stretch your creative muscles and come up with new ideas and solutions that you wouldn't have thought of before.
Whatever method you choose, remember that it's important to challenge yourself creatively. With this, you can stay fresh and innovative in your work.
Take Breaks
It can be easy to get wrapped up in your work as an artist and forget to take breaks. Keep in mind though that it's important to take breaks if you want to stay creative.
When you take a break, it gives you time to step away from your work and clear your head. This can help you come back to your work with fresh eyes and new ideas.
There are a variety of ways you can take a break. You could simply take a walk outside, listen to music, or read a book. And if it works well for you, you can even use some marijuana that you can find on sites such as westcoast cannabis. The important thing is to do whatever helps you relax and rejuvenate.
Don't feel like you have to work all the time just to be successful. It's okay to take some time for yourself and recharge your batteries. Your creative output will thank you for it in the end.
Don't Stop Learning
As an artist, it's important to never stop learning. By constantly expanding your knowledge and skill set, you'll become a better artist. Also, you'll be more likely to come up with new and innovative ideas.
One way to keep learning is to take classes or participate in workshops. There's no shame in admitting that you don't know everything – we all have to start somewhere! Whether you're just starting or have been painting for years, there's always something new to learn.
Another great way to keep learning is to read about art. This can be anything from books about specific artists or movements, to magazines or blogs about the latest trends. It's also a good idea to follow other artists on social media, as they often share helpful tips and advice.
Finally, don't forget that practice makes perfect! The more you paint, the better you'll become at it. Experiment with different techniques and styles, and don't be afraid to make mistakes – that's how we learn and grow as artists.